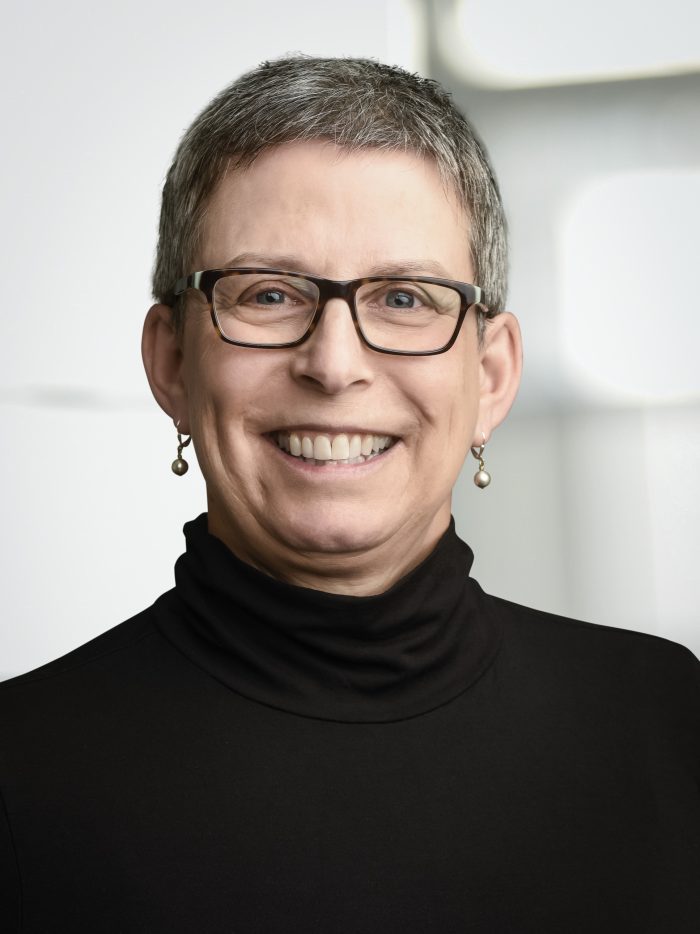 Dr. Ellen Lipman started her position as the Director of the Offord Centre for Child Studies in 2016. She is a child psychiatrist, Professor in the Department of Psychiatry and Behavioural Neurosciences, an Associate Member in the Department of Psychology, and an Associate Member in the Department of Health Research Methods, Evidence and Impact at McMaster University. She also heads the Academic Division of Child Psychiatry and is Chief of the Department of Child Psychiatry at McMaster Children's Hospital.
Tell us about your research at the Offord Centre in layman terms.
Dr. Lipman: Most recently, my research has focused on the evaluation of community based group programs and their impact on participants. When you are doing research in the community, it is real life research, because you cannot control all of the potential influences or variables the way you would in a lab setting. This type of research is called effectiveness research, meaning how effective is the intervention in the real world. In the community, there are a lot of programs and interventions that people feel strongly about running, but we don't know if they are helpful or harmful unless we evaluate them.
Why is this an important area to research?
Dr. Lipman: I think it's important to do evaluations of the way things are run in real life. You may have a strict protocol and a good evaluation, but in the real world you may not have the same control over what the circumstances are. Something that may look good in a controlled environment may not have that same effect in the real world. Evaluating something under more ideal circumstances and in real world circumstances are both important evaluations for confirming what is helpful for children, adolescents and families.
What are the potential implications of your research?
Dr. Lipman: One of the recent studies I was involved in was evaluating the Big Brothers/Big Sisters adult mentoring program across Canada. If we show that it is helpful to participants, then Big Brothers/Big Sisters Canada can use this evidence to fundraise. So my research can be helpful to the organizations running the groups and intervention programs. However, you have to be ready for the fact that an intervention may not be helpful when evaluated. Then you may have to consider why that is and if your evaluation needs to be refined in the future.
How did Dan Offord influence your research or inspire you?
Dr. Lipman: I was still training as a psychiatry resident when I worked with Dan. I worked specifically with him to get a chance to do some work in research, but I also ended up doing some clinical work with him. He was a "supportive coach" in many ways, and he pushed you to think about things, believed in you and encouraged you to apply for research funding. He trained a lot of us here at the Offord Centre who are still here many years later, which I think speaks to his personality, his values on methodologically strong research, and the importance of supporting opportunities for all children and families.
Who is the person or people who have most influenced your life?
Dr. Lipman: From a research perspective, Dan Offord was a big influence on me, along with other Offord senior researchers Dr. Michael Boyle and Dr. Peter Szatmari. All of them have supported my research career and my career in general in various ways.
When you were a kid, what did you want to be when you grew up and why?
Dr. Lipman: I wanted to be a flight attendant. I certainly never thought I would be a psychiatrist early on and yet I am so pleased with the way my career has come together with clinical work, teaching, research and administration. If I were to decide on a career as an adult now, I would either be a librarian, library scientist or a weather person.
What are you most passionate about in your job?
Dr. Lipman: The Offord Centre is one of the top research institutes in Canada that focuses strongly on children's mental health, and it is really important to promote this. My goal is to promote the Offord Centre internally and externally. For a long time we were a strong research centre, however we were quiet and not necessarily well known, particularly in Hamilton. Ironically people outside of Hamilton knew more about us, I hope to continue promoting the centre and its cutting-edge research internally, locally, nationally and internationally.