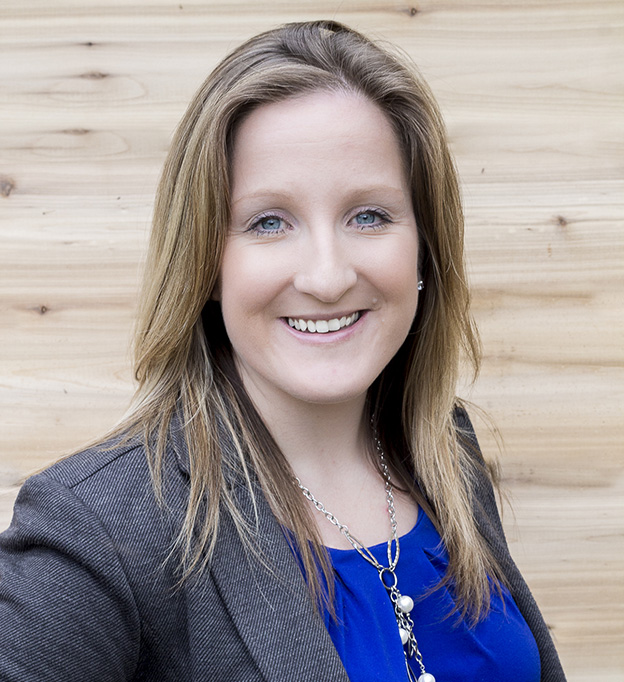 Dr. Melissa Kimber is one of our Core Members at the Offord Centre for Child Studies. She is an Assistant Professor within the Department of Psychiatry and Behavioural Neurosciences at McMaster University, and an Associate Member with the Department of Health Research Methods, Evidence and Impact. Additionally, she is a registered social worker within Ontario College of Social Workers and Social Service Workers.
Tell us about your research at the Offord Centre.
Dr. Kimber: My research focuses on children's mental health and their experiences of violence. Experiences of violence can involve a range of different exposures including: child abuse and neglect, peer based bullying, sex trafficking, sexual exploitation and teen dating violence. It can also include exposure to neighborhood based violence including gang violence, assaults in the community and discrimination. My research looks at the epidemiology of violence and mental health problems. That means I try to understand for whom these experiences occur, for how many people and what groups may be at a higher risk for those experiences. Additionally, I am interested in implementing and evaluating secondary preventive interventions, which are interventions that focus on reducing the recurrence of violence, mental health problems and their associated challenges.
Why is this an important area to research?
Dr. Kimber: We now know that exposure to some form of violence is common in childhood and while not all children will experience challenges related to their exposure to violence, many children who are exposed to violence will go on to experience physical and emotional health challenges. Thus, not only is research in this area is important because it helps us understand how best to prevent children from experiencing violence, it also helps us understand how to help children and their families when violence has occurred.
How does your research positively impact the community?
Dr. Kimber: If we can prevent children's exposure to the various forms of violence, as well as intervene as quickly as possible when violence occurs, that has the potential to have a large 'ripple effect' that reduces those children's chances of experiencing the negative physical and emotional impacts of violence. In the same way, when we intervene early with children and adolescents who are living with mental health problems, we can lessen the negative impact that these problems can have on a child's ability to learn, overcome challenges, foster healthy relationships, manage stress and achieve the goals that they and their families have for themselves. If we can prevent children's exposure to violence and mental health problems from happening, as well as re-occurring, this supports healthier children, which can lead to healthier families, communities and population. Healthy children are better able to flourish and realize their potential and their dreams. When we are not healthy and flourishing, it is more challenging to realize our ambitions. So for society as a whole, it is important.
What is the biggest misconception about your area of research?
Dr. Kimber: One of the biggest misconceptions in the area of violence is that it happens less often than it really does and that exposure to certain types of violence (e.g., emotional abuse) is less harmful than others (e.g., physical or sexual abuse). There is good evidence now that exposure to all forms of violence can place children at higher risk of physical and psychological health challenges. It is hard to think about children being exposed to violence or children being harmed, and I empathize with the difficulty around that. However, the sad reality is that many children experience and are exposed to violence.
Additionally, there are some strong misconceptions and myths about mental health problems among children and youth. A good example is the myth that eating disorders only affect white, middle-and-upper-class females, and in particular, white adolescent girls. It is true that the peak onset period for eating disorders is during the youth years (i.e., between 12 to 25 years of age), but anyone can develop disordered eating or an eating disorder. Eating disorders affect all genders (i.e., males, females, non-binary, and gender-fluid individuals). We also know that individuals of various races, ethnicities, cultures experience eating disorders and disordered eating behaviour.
Who is the person or are the people who have most influenced your life?
Dr. Kimber: There are so many people that have influenced and inspired me in my personal and professional life. Personally, my husband, sister and brother ask me the hard questions and remind me that there is life outside of the academy. The curiosity and wonder of my niece and nephews and their little friends is refreshing and inspiring – they remind me that being silly sometimes is so fun, and important. Professionally, the Offord Centre, as a whole, has tremendously influenced me and I am delighted that I got to be a trainee and faculty member here. I think there are so many people at the Offord Centre that it is hard for me to specifically name one. For example, Drs. Harriet MacMillan, Jennifer Couturier, Andrea Gonzalez, and Kathy Georgiades have really inspired me with their commitment to not just doing rigorous research, but making sure that research has impact. Here at the Offord Centre, people don't believe in doing research for the sake of doing research, but conducting research to help children, youth and their families in a way that is meaningful for them.
If you could have a superpower, what would it be and why?
Dr. Kimber: If I had a superpower, it would be to spread compassion. I think when one has compassion for others, you are a better practitioner, researcher and human. I would like to be able to give people the ability to have compassion to other people's emotional pain, that way they have first-hand experience on how real the pain is and how each person experiences it differently.