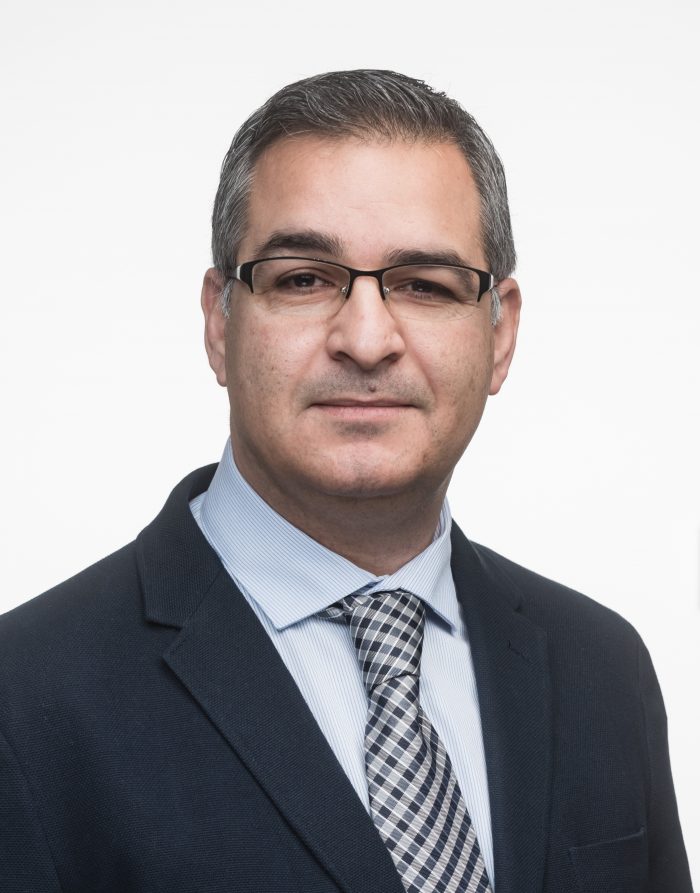 Stelios Georgiades is a Core Member of the Offord Centre for Child Studies. He is the Founder and Co-Director of the McMaster Autism Research Team (MacART), as well as an Associate Professor in the department of Psychiatry and Behavioural Neurosciences at McMaster University. He is a Principal Investigator for the Pediatric Autism Research Cohort (PARC) Study and a Co-Investigator for the Province of Ontario Neurodevelopmental Disorders (POND) Network. Dr. Georgiades' research program examines developmental trajectories, as well as the clinical heterogeneity of autism and neurodevelopmental disorders. He is leading the development of an ASD research protocol at McMaster Children's Hospital.
Tell us about your research at the Offord Centre in layman terms.
Dr. Georgiades: My research aims to better understand in what ways children and youth with autism spectrum disorder are similar or different. Also, how to better personalize interventions, services and supports for those children at any given point across development. One of the other objectives of my research is to understand the contextual factors that influence child development trajectories and outcomes. By contextual factors we mean family, school and community issues, socioeconomic status, and especially interventions and services and how those impact child trajectories. Finally, I am working with autism stakeholders to better integrate research, training, clinical practice, and policy in Ontario and across Canada.
Why is this an important area to research?
Dr. Georgiades: This area is important because autism is a very diverse disorder. With a spectrum diagnosis it is possible, and we've seen this many times, to have two or three children with the same diagnosis of autism spectrum disorder that actually look very different from both a clinical and day-to-day functioning point of view. We need to better understand what that spectrum looks like and how to match the clinical profiles, needs and strengths of each child with the available supports, services and interventions.
How does your research positively impact the community?
Dr. Georgiades: In terms of impact, we are now using empirical research evidence to help the ASD clinical team at McMaster Children's Hospital adapt and personalize the interventions they offer to children, youth and their families. There is also an indirect impact in terms of pushing autism science forward with classification, diagnostic and prognostic models and frameworks. We're very interested in the impact we have today, not just the science of tomorrow.
How has the Offord Centre helped support you as a Core Member?
Dr. Georgiades: The Offord Centre has really been my home for the past 17 years. I started as a research assistant within the autism team, where I received enormous support from my mentor and supervisor at the time, Dr. Peter Szatmari, as well as staff members, students and trainees. I slowly started learning more about autism and research and eventually started my PhD at McMaster in the Health Research Methods program. With the support of my Offord Centre family, I was able to complete my Ph.D. and advance from a Research Coordinator to a Research Scientist to a Faculty Member. Without the Offord Centre, none of this would have happened. Both the support of my colleagues at the Offord Centre and their very constructive way of giving feedback and guidance made a significant difference in my path.
Who is the person or people who have most influenced your life?
Dr. Georgiades: Dr. Peter Szatmari is the person who hired me as a Research Assistant here at the Offord Centre and saw the potential in me, believed in me and helped me train, study about different ways we can help children with autism and their families. He made me understand that science cannot exist in isolation, it needs to be embedded in the society and has to have a meaningful and direct connection with the needs of the population being studied. Dr. Szatmari is a big influence in my life in terms of science, how we interact with families and how we support, as well as inspire each other, at the Offord Centre. He has shown me the importance of collaborating with others outside the Offord Centre, McMaster University and connect across Canada, as well as globally. He taught me to build healthy collaborations that aim at improving our science, services and clinical care offered to families.
How has working with your research participants influenced you or your future research aspirations?
Dr. Georgiades: I have been involved in autism research for 17 years, as a Research Assistant, as someone who is conducting assessments with families, and as a Research Coordinator. During my interactions with families, I quickly realized that many issues that we as researchers were interested in studying were not directly linked to the issues that the families were interested in. For example, in autism research we always measure IQ and how that changes over time. Whereas families are more interested in how their child is functioning on a day to day basis. The functional abilities were a priority for families, however they were not a priority for the researchers. This is an example of how I learned to listen to families and design our research study in a way that would meet their needs or try to address the questions that are of importance to families and to children and youth themselves. This is identified as patient-oriented research, which I learned empirically, through experience and interaction with families. Another aspect I learned from the families was to not be pessimistic. Even though these families are dealing with a lot of challenges, they remain positive, strong, optimistic and have enough power to inspire and empower others among them including the researchers.
What is your favourite quote?
Dr.Georgiades: My favourite quote is "Collaboration is not about gluing together existing egos. It is about the ideas that never existed until after everyone entered the room" and I try to use it in my daily life.