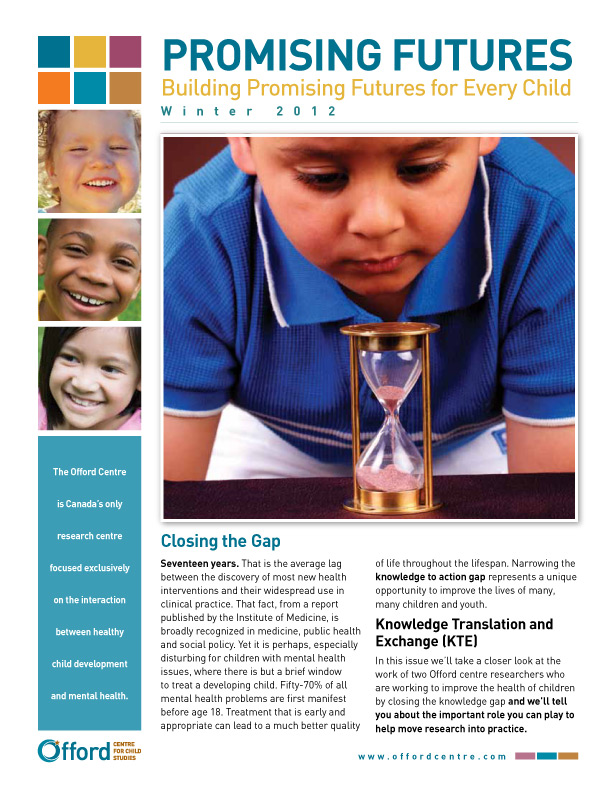 January 1, 2012
Closing the Gap
Seventeen years. That is the average lag between the discovery of most new health interventions and their widespread use in clinical practice. That fact, from a report published by the Institute of Medicine, is broadly recognized in medicine, public health and social policy. Yet it is perhaps, especially disturbing for children with mental health issues, where there is but a brief window to treat a developing child. Fifty-70% of all mental health problems are first manifest before age 18. Treatment that is early and appropriate can lead to a much better quality of life throughout the lifespan. Narrowing the knowledge to action gap represents a unique opportunity to improve the lives of many, many children and youth.
Knowledge Translation and Exchange (KTE)
In this issue we'll take a closer look at the work of two Offord centre researchers who are working to improve the health of children by closing the knowledge gap and we'll tell you about the important role you can play to help move research into practice.
Categorised in: