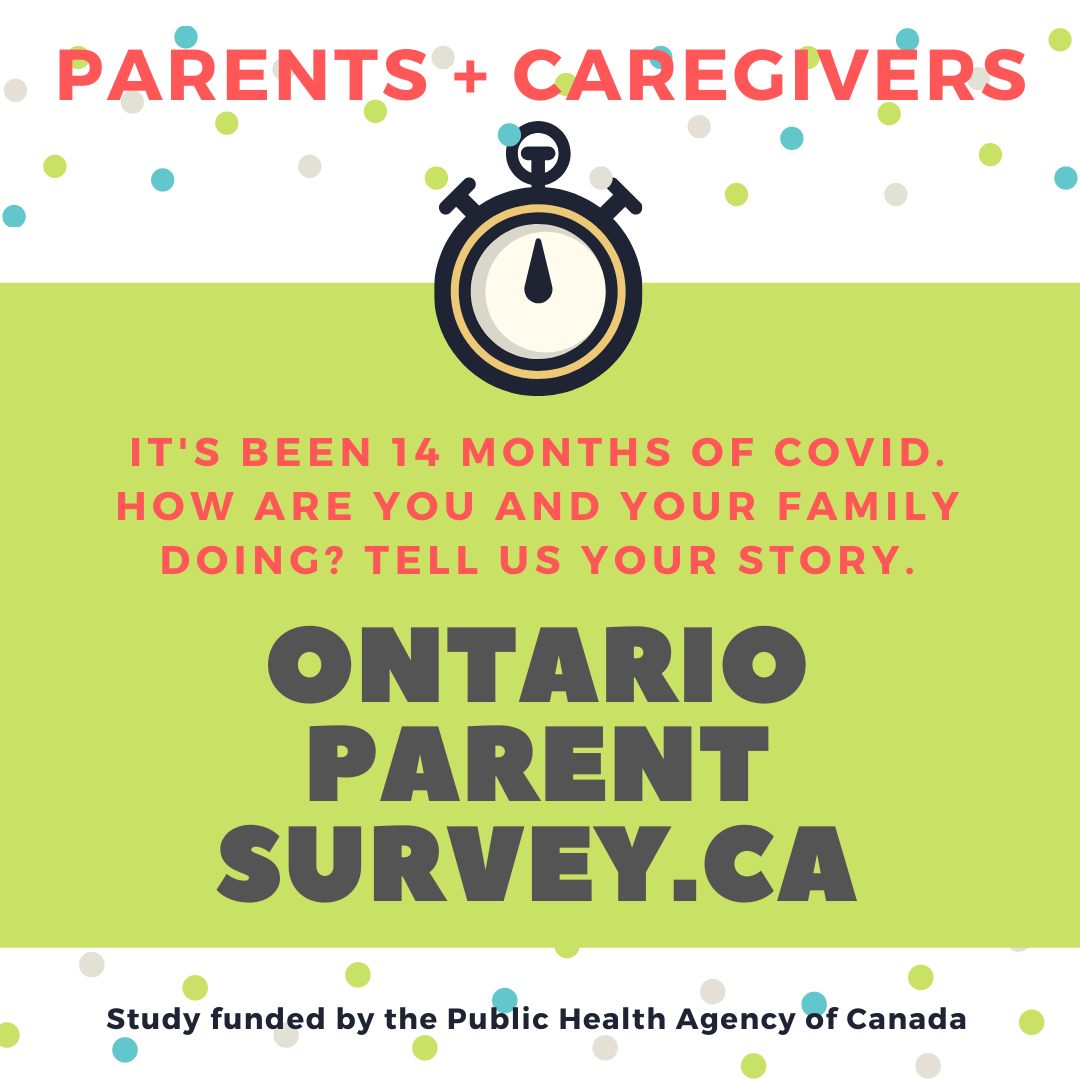 May 5, 2021
On Monday, May 3, Offord Centre researchers launched a study to better understand the pandemic's impact on families with children. The Ontario Parent Survey is a followup to a study launched in May of 2020 that had approximately 6,000 participants.
In the new survey, researchers hope to find out whether Ontarians are seeking help amid the pandemic, and to identify barriers that may exist.
If you would like to participate in the survey, please visit www.OntarioParentSurvey.ca.
Read more about the 2020 study and the 2021 survey on The Hamilton Spectator.
Categorised in: News