Amanda Sim
Amanda Sim is a post-doctoral fellow at the Offord Centre for Child Studies under the mentorship of Dr. Kathy Georgiades. Amanda's program of research examines how contextual factors, particularly family processes, influence the mental health and resilience of refugee and immigrant children. Amanda completed a doctoral degree in Social Intervention from the University of Oxford, where she investigated the intergenerational impact of war among Syrian refugees. She has extensive experience designing, implementing, and evaluating parenting and mental health interventions in low- and middle-income countries, including Lebanon, Thailand, and Liberia.
---
Current Activities
Secondary analysis of two Canadian Institutes of Health Research (CIHR)-funded epidemiological surveys, the Hamilton Youth Study and the 2014 Ontario Child Health Study, to examine the family and neighbourhood influences on refugee and immigrant children's mental health. Results will be used to inform future longitudinal research and intervention development and testing for refugee and immigrant families in Canada.
---
Publications
Sim, A., Bowes, L., & Gardner, F. (2019). The Promotive Effects of Social Support for Parental Resilience in a Refugee Context: A Cross-Sectional Study with Syrian Mothers in Lebanon. Prevention Science, 20(5), 674–683.
Sim, A., Bowes, L., & Gardner, F. (2018). Modeling the effects of war exposure and daily stressors on maternal mental health, parenting, and child psychosocial adjustment: A cross-sectional study with Syrian refugees in Lebanon. Global Mental Health, 5, e40.
Sim, A., Fazel, M., Bowes, L., & Gardner, F. (2018). Pathways linking war and displacement to parenting and child adjustment: A qualitative study with Syrian refugees in Lebanon. Social Science & Medicine, 200, 19–26.
Annan, J., Sim, A., Puffer, E. S., Salhi, C., & Betancourt, T. S. (2016). Improving Mental Health Outcomes of Burmese Migrant and Displaced Children in Thailand: A Community-Based Randomized Controlled Trial of a Parenting and Family Skills Intervention. Prevention Science, 18, 793–803.
For further publications click here.
---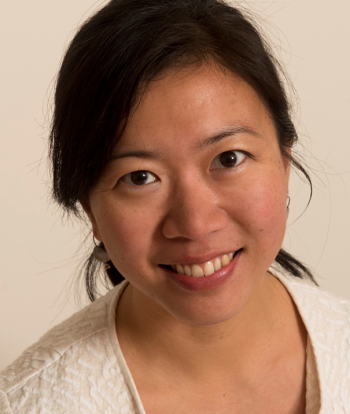 ---
Contact Amanda
Research Interests
Refugee and immigrant children's mental health
Parenting and family processes
Development and evaluation of family-based interventions
Global mental health
Mixed methods
---
Education, Memberships & Certifications
D.Phil. (Ph.D.), Social Intervention, University of Oxford
M.A., International Development, Tufts University
B.A., Psychology, New York University
---
---