Ellen Lipman
Professor, Psychiatry & Behavioural Neurosciences
Head, Academic Division of Child Psychiatry, Dept. of Psychiatry and Behavioural Neurosciences
Associate Member, Clinical Epidemiology & Biostatistics
Associate Member, Department of Psychology
---
Much of Dr. Lipman's research is focused on the evaluation of programs in the community. The challenge of these effectiveness studies is that researchers must ensure methodologic and scientific rigor and complete the study in a real-world environment, in contrast to studies done where many/most study parameters can be controlled.
Currently Dr. Lipman is evaluating the impact of participation in The Big Brothers Big Sisters (BBBS) Adult Mentoring Program (supported by CIHR) to determine for whom and under what conditions community match programs achieve the greatest benefits. The study involves children and parents from 20 agencies across Canada, and will examine how long match relationships must last, the optimal amount of weekly contact, types of shared activities, and styles of mentoring most conducive to positive change as well as the Agency practices/procedures that contribute to successful matches.
Dr. Lipman is also interested in evaluating web-based delivery of support/education groups to women in remote areas, and increasing knowledge about the prevalence of mental health problems and health service utilization among teen mothers.
She has been Director of the Offord Centre for Child Studies since 2016.
---
Current Activities
Young Mothers Health Study – This study examines mental health and service use in new, young mothers in Hamilton, Ontario.
2014 Ontario Child Health Study – examining the mental health and functioning of 10,530 children in families and neighbourhoods across Ontario
---
Publications
Rosic T, Duncan L, Wang L, Eltorki M, Boyle MH, Sassi R, Bennett K, Brotherston L, Pires P, Akintan O,Lipman EL. Trends and predictors of repeat mental health visits to a pediatric emergency department in Hamilton, Ontario. Journal of the Canadian Academy of Child and Adolescent Psychiatry. 2019. In press.
Ferro MA, Lipman EL, Van Lieshout RJ, Boyle MH, Gorter JW, MacMillan HL, Gonzalez A, Georgiades K. Mental-physical multimorbidity in youth: associations with individual, family, and health service use outcomes. Child Psychiatry & Human Development. 2018; 1-11.
 Lipman EL, DeWit D, DuBois D, Larose S, Erdem G. Youth with chronic health problems: how do they fare in main-stream mentoring programs? BMC Public Health. 2018; 18:102.
Lipman EL, Mills B. Parenting Issues. In: D. Goldbloom and J Davine (eds). Psychiatry In Primary Care: A Concise Canadian Pocket Guide. Centre for Addictions and Mental Health, Toronto, Canada. In press
Lipman EL, Kenny M, Brennan E, O'Grady S, Augimeri L. Helping boys at-risk of criminal activity: qualitative results of a multi-component intervention. BMC Public Health, 2011; 11:364
Lipman EL, Georgiades K, Boyle MH. Young adult outcomes of children born to teen mothers: effects of being born during their teens or later years. Journal of the American Academy of Child and Adolescent Psychiatry, 2011; 50:232-241.
For further publications click here.
---
Additional Information
Administrative Assistant: Gabriela Rivas
Email: rivasg@mcmaster.ca
Phone: 905-525-9140 ext. 21484
---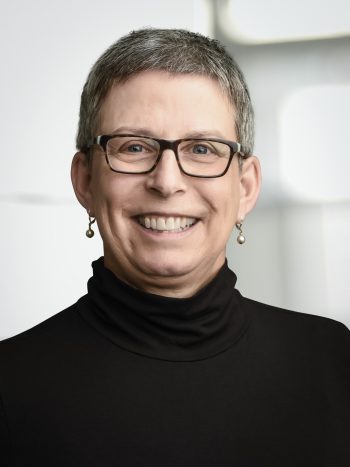 ---
Contact Ellen
Email:

Research Interests
Single-parent families
Disadvantaged children
Group therapies
Effectiveness studies
Child & adolescent psychiatry
---
Education, Memberships & Certifications
M.D., McMaster University
M.Sc., McMaster University
---
---