Eric Duku
Senior Statistician, Offord Centre for Child
Assistant Professor (part-time), Department of Psychiatry and Behavioural Neurosciences
---
Eric Duku is currently investigating the factors that challenge the measurement invariance of constructs used in comparative studies in early child development (ECD) research and ways to ensure that instruments used minimize bias as much as possible. This involves working with Magdalena Janus' team coordinating annual data collections using the Early Development Instrument (EDI), performing the data analyses, supporting EDI-related projects in a number of countries around the world, and contributing to the ECD Module in the UNICEF's Multiple Indicator Cluster Survey (MICS).  The team is currently analyzing preliminary data on an Early Child Development Index (ECDI) and other ECD indicators from the ECD module.  Scott Davies, Magdalena Janus and Eric are also studying the educational trajectories of children from kindergarten through to Grade 3 in partnership with EQAO.  With Peter Szatmari and other investigators, Eric is working on the Pathways in ASD study, a multi-site study to examine the developmental pathways of children with ASD and to identify the variables that influence these pathways.  The Pathway study is in Phase II, following these children through the early years of primary schooling.
---
Current Activities
Pathways in ASD - the largest longitudinal study in the world to examine the psycho-social factors in children with ASD
---
Publications
Peverill, S., Smith, I., Duku, E., Szatmari, P., Mirenda, P., Vaillancourt, T.,... J Ungar, W. (2019). Developmental trajectories of feeding problems in children with autism spectrum disorder. Journal of Pediatric Psychology. doi: 10.1093/jpepsy/jsz033.
Ribeiro G. T., Duku, E., & Janus, M. (2019). Developmental health in the context of an early childhood program in Brazil: the "Primeira Infância Melhor" experience. Cadernos de Saúde Pública. 35. doi: 10.1590/0102-311x00224317.
Traynor, J., Gough, A., Duku, E., Shore, D. I., & Hall, G. (2019). Eye tracking effort expenditure and autonomic arousal to social and circumscribed interest stimuli in autism spectrum disorder. Journal of Autism and Developmental Disorders. doi: 10.1007/s10803-018-03877-y.
Janus M, Brinkman S A, Duku E K. (2011). Validity and psychometric properties of the Early Development Instrument in Canada, Australia, United States, and Jamaica. Social Indicators Research. Advance online publication.
Liu X-Q, Georgiades S, Duku E, Thompson A, Devlin B, Cook E.H., Wijsman E.M., Paterson A.D., Szatmari P. (2011). Identification of genetic Loci underlying the phenotypic constructs of autism spectrum disorders. J Am Acad Child Adolesc Psychiatry. Jul; 50(7):687-696.e13.
Volden J, Smith I M, Szatmari P, Bryson S, Fombonne E, Mirenda P, Roberts W, Vaillancourt T, Waddell C, Zwaigenbaum L, Georgiades S, Duku E, Thompson A. (2011) Using the Preschool Language Scale-IV to Characterize Language in Preschoolers with ASD. Am J Speech Lang Pathol.
For further publications click here.
---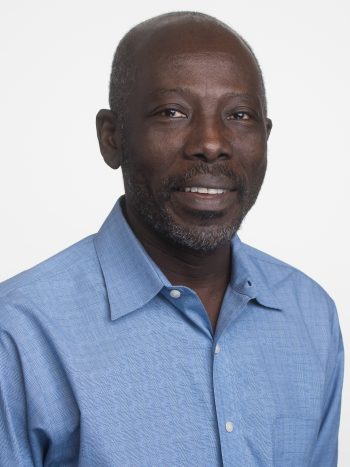 ---
Contact Eric
Research Interests
Research methodology
Applied statistics
Growth curve modeling
---
Education, Memberships & Certifications
P.Stat
Ph.D., University of Ottawa
---
---