Geoffrey Hall
Professor, Department of Psychology, Behaviour and Neuroscience
---
Geoffrey Hall is an Associate Professor with the Department of Psychology, Behaviour and Neuroscience at McMaster University.  He is a research scientist associated with the Imaging Research Centre, at St. Joseph's Healthcare, Hamilton, a cabinet member of the Offord Centre for Child Studies, and a core member of the McMaster Institute for Music & the Mind.
His interests broadly encompass the neurological foundations of human emotion and cognition, with a particular focus on neurodevelopmental disorders and psychopathology. Central to this work is the development of novel experimental and theoretical tools that lead to a deeper understanding of how emotion and cognition are mapped onto the developing brain, and how underlying neural systems aggregate into functionally connected networks. His research places an emphasis on the development of strong validated behavioural paradigms and draws upon a range of imaging methodologies, including functional Magnetic Resonance Imaging, Magnetic Resonance Spectroscopy, Diffusion Tensor Imaging, MRI Cortical Thickness & Volumetry, Positron Tomography and Electroencephalography.
---
Current Activities
The Amygdala hypothesis in Autism
Disruptions in Cortico-cortico connections in Autism Spectrum Disorder
fMRI studies of Temperamental Shyness
Exploring Risk in Major Depression - Neural systems underlying Ruminative Thought
Hippocampal function in Depression
---
Publications
Tajik-Parvinchi D, Davis A, Roth S, Rosenbaum P, Hopmans SN, Dudin A, Hall G, Gorter JW; MyStory Study Group. Functional connectivity and quality of life in young adults with cerebral palsy: a feasibility study. BMC Neurol. 2020 Oct 23;20(1):388. doi: 10.1186/s12883-020-01950-7. PMID: 33096988; PMCID: PMC7583292.
Daniel SK, Abdel-Baki R, Hall GB. The Protective Effect of Emotion Regulation on Child and Adolescent Wellbeing. Journal of Child and Family Studies (2020) 29:2010–2027.
Ho RA, Hall GB, Noseworthy MD, DeMatteo C. Post-concussive depression: evaluating depressive symptoms following concussion in adolescents and its effects on executive function. Brain Inj. 2020 Mar 20;34(4):520-527. doi: 10.1080/02699052.2020.1725841. Epub 2020 Feb 17. PMID: 32064943.
Dudin A, Wonch KE, Davis AD, Steiner M, Fleming AS, Hall GB. Amygdala and affective responses to infant pictures: Comparing depressed and non-depressed mothers and non-mothers. J Neuroendocrinol. 2019 Sep;31(9):e12790. doi: 10.1111/jne.12790. Epub 2019 Sep 29. PubMed PMID: 31489723.
Miguel PM, Pereira LO, Barth B, de Mendonça Filho EJ, Pokhvisneva I, Nguyen TTT, Garg E, Razzolini BR, Koh DXP, Gallant H, Sassi RB, Hall GBC, O'Donnell KJ, Meaney MJ, Silveira PP. Prefrontal Cortex Dopamine Transporter Gene Network Moderates the Effect of Perinatal Hypoxic-Ischemic Conditions on Cognitive Flexibility and Brain Gray Matter Density in Children. Biol Psychiatry. 2019 Oct 15;86(8):621-630. doi: 10.1016/j.biopsych.2019.03.983. Epub 2019 Apr 3. PMID: 31142432
Rieder AD, Roth S, Musyimi C, Ndetei D, Sassi RB, Mutiso V, Hall GB and Gonzalez A. Impact of Maternal Adverse Childhood Experiences (ACE s) on Child Socioemotional Function in Rural Kenya: Mediating role of maternal mental health. Developmental Science 2019. e12833.
Miguel, PM, Pereira LO, Barth B, de Mendonça Filho EJ, Pokhvisneva I, Nguyen TTT, Garg E, Razzolini BR, Ping DKX, Gallant H, Sassi RB, Hall GBC, O'Donnell KJ, Meaney MJ, Pelufo Silveira P. Prefrontal cortex dopamine transporter gene network moderates the effect of perinatal hypoxic-ischemic conditions on cognitive flexibility and brain gray matter density in children, Biological Psychiatry, 2019.
Traynor J, Gough A, Duku E, Shore DI, Hall GB.  Eye tracking effort expenditure and autonomic arousal to social and circumscribed interest stimuli in autism spectrum disorder. In press 2019 - Journal of Autism and Developmental Disabilities

Almanza-Sepúlveda ML, Dudin A, Wonch KE, Steiner M, Feinberg DR, Fleming AS, Hall GB. Exploring the morphological and emotional correlates of infant cuteness. Infant Behav Dev. 2018 Aug 20. pii: S0163-6383(18)30009-2. doi: 10.1016/j.infbeh.2018.08.001. [Epub ahead of print] PubMed PMID: 30139507. ***
Almanza-Sepulveda ML, Chico E, Gonzalez A, Hall GB, Steiner M, Fleming AS. Executive function in teen and adult women: Association with maternal status and early adversity. Dev Psychobiol. 2018 Nov;60(7):849-861. doi: 10.1002/dev.21766. Epub 2018 Jul 24. PubMed PMID: 30043410. ***
Traynor JM, Doyle-Thomas KAR, Hanford LC, Foster NE, Tryfon A, Hyde KL, Anagnostou E, Evans AC, Zwaigenbaum L, Hall GBC; NeuroDevNet ASD Imaging Group. Indices of repetitive behaviour are correlated with patterns of intrinsic functional connectivity in youth with autism spectrum disorder. Brain Res. 2018 Apr 15;1685:79-90. doi: 10.1016/j.brainres.2018.02.009.
Dona, O., Hall, G. B. & Noseworthy, M. D. Temporal fractal analysis of the rs-BOLD signal identifies brain abnormalities in autism spectrum disorder. PLoS ONE 12, 1–16 (2017).
Doyle-Thomas, K.A., Goldberg, J., Szatmari, P. & Hall, G.B. (2013). Neurofunctional underpinnings of audiovisual emotion processing in teens with autism spectrum disorders.Front Psychiatry, 4:48, doi: 10.3389/fpsyt.2013.00048.
Hall, G.B., Doyle, K.A., Goldberg, J., West, D. & Szatmari, P. (2010). Amygdala engagement in response to subthreshold presentations of anxious face stimuli in adults with autism spectrum disorders: preliminary insights.PLoS One, 5(5), doi: 10.1371/journal.pone.0010804.
Hall, G.B., West, C.D. & Szatmari, P. (2007). Backward masking: Evidence of reduced subcortical amygdala engagement in autism.Brain and Cognition, 65(1), 100-6.
For further publications click here.
---
Additional Information
---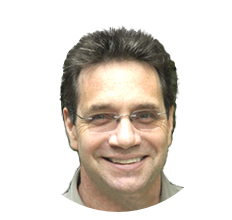 ---
Contact Geoffrey
Research Interests
Developmental Cognitive Neuroscience
Neurological foundations of emotions and cognition
Neuroimaging
---
Education, Memberships & Certifications
B.Sc. University of Guelph
M.Sc., University of Guelph
Ph.D., McMaster University
---
---