Heather Prime
Lawson Foundation Post-Doctoral Fellow
---
Dr. Prime is a Canadian Institute for Health Research (CIHR) fellow, under the mentorship of Drs. Terry Bennett and Andrea Gonzalez. She completed her Ph.D. in School and Clinical Psychology at the University of Toronto, under the supervision of Dr. Jennifer Jenkins. Her program of research investigates the etiology of early childhood development and mental health, with a focus on family patterns of interaction. With her colleagues, Dr. Prime has developed a brief 'thin-slice' observational assessment of cognitive sensitivity – the extent to which one interaction partner identifies and sensitively responds to the inferred internal states of the other during dyadic interactions. This measure has been used with marital, parent-child, and sibling dyads, as well as in early childhood education settings.
---
Current Activities
In her time at the Offord Centre for Child Studies, Dr. Prime is establishing an independent developmental and intervention science research program with a focus on understanding and supporting the role of family processes in early childhood. She is a Co-Investigator on a series of evaluation and adaptation studies on the Family Check Up – Canada (FCU-C), a bioecological, family-based intervention targeting childhood emotional and behavioural problems. In addition, she is collaborating with the Child and Youth Mental Health Program at McMaster Children's Hospital to further establish their clinical research program. Dr. Prime also engages in knowledge synthesis activities, with a focus on integrating the available evidence for family-based interventions in order to guide subsequent intervention development. She was recently awarded a SSHRC Insight Grant to support these activities.
---
Publications
Madigan, S., Prime, H., Graham, S. A., Rodrigues, M., Anderson, N., Khoury, J., & Jenkins, J. M. (2019). Parenting behavior and child language: a meta-analysis. Pediatrics, 144(4), e20183556.
Prime, H., Wade, M., & Gonzalez, A. (2019). The link between maternal and child verbal abilities: An indirect effect through maternal responsiveness. Developmental Science, e12907.
Prime, H., Plamondon, A., Pauker, S., Perlman, M., & Jenkins, J. M. (2016). Sibling cognitive sensitivity as a moderator of the relationship between sibship size and children's theory of mind: A longitudinal analysis.Cognitive Development 93-102.
Prime, H., Browne, D., Akbari, E., Wade, M., Madigan, S., & Jenkins, J. (2015). The development of a measure of maternal cognitive sensitivity appropriate for use in primary care health settings. Journal of Child Psychology and Psychiatry, 488-495.
Prime, H., Pauker, S., Plamondon, A., Perlman, M., & Jenkins, J. (2014). Sibship size, sibling cognitive sensitivity, and children's receptive vocabulary.Pediatrics(2), e394-e401.
For further publications click here.
---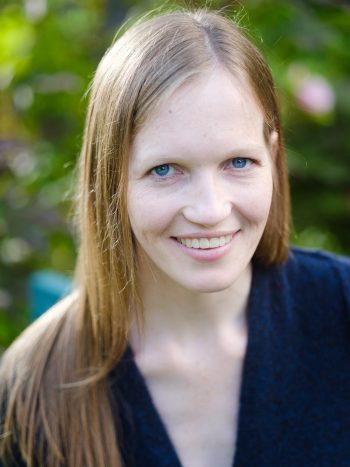 ---
Contact Heather
Research Interests
Risk and protective factors in early childhood development and mental health
Family patterns of interaction (contributors and consequences)
Methodological approaches to studying directionality and causality in human development
Family-based interventions to support developmental health
---
Education, Memberships & Certifications
Certificate of registration for a psychologist authorizing autonomous practice, College of Psychologists of Ontario.
Ph.D. (School and Clinical Child Psychology), Ontario Institute for Studies in Education/University of Toronto.
M.A. (School and Clinical Child Psychology), Ontario Institute for Studies in Education/University of Toronto.
B.A. (Honours Psychology), McGill University.
---
---