Irene Vitoroulis
Post-Doctoral Fellow, Department of Psychiatry and Behavioural Neurosciences
---
Irene Vitoroulis completed her Ph.D. in Psychology at the University of Ottawa under the supervision of Dr. Tracy Vaillancourt. Her doctoral work involved two meta-analytic reviews on ethnic group differences in bullying perpetration and victimization in order to determine the extent of ethnic minority students' involvement. She also studied the role of school ethnic diversity in the incidence of bullying between ethnic majority and minority youth in Canadian schools.
---
Current Activities
Irene will be working with Kathy Georgiades on the School Mental Health and Ontario Child Health Study data.  Her current work focuses on immigrant and refugee youths' mental health in association to pre- and post-migratory stressors, family and school risk and resilience factors.
---
Publications
Vitoroulis, I., Brittain, H., & Vaillancourt, T. (2015). School Ethnic Composition and Bullying in Canadian Schools.  International Journal of Behavioral Development. doi: 10.1177/0165025415603490
Vitoroulis, I., & Vaillancourt, T. (2015). Meta-analytic results of ethnic group differences in peer victimization. Aggressive Behavior, 41, 149-170. doi: 10.1002/AB.21564
Laghi, F., Schneider, B.H., Vitoroulis, I., Coplan, R.J., Baiocco, R., Amichai-Hamburger, Y., Hudek, N., Koszycki, D. & Miller, S. (2013). Knowing when not to use the Internet: Shyness and adolescents' on-line and off-line interactions with friends. Computers in Human Behavior, 29, 51-57. doi: 10.1016/j.chb.2012.07.015
For further publications click here.
---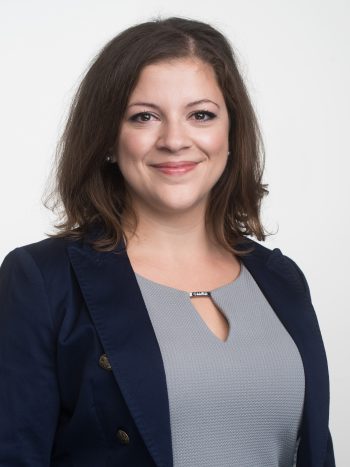 ---
Contact Irene
Research Interests
Immigrant youth
Mental health
Family and school contexts
---
Education, Memberships & Certifications
Ph.D. Psychology, University of Ottawa
B.A. Psychology, Concordia University
---
---