Kathryn Bennett
Professor, Department of Clinical Epidemiology & Biostatisticsž
Associate Member, Department of Psychiatry & Behavioral Neurosciences
---
Dr. Kathryn Bennett is an epidemiologist and Professor in the Department of Clinical Epidemiology & Biostatistics (CE&B), and an Associate Member in the Department of Psychiatry & Behavioural Neurosciences at McMaster University. She has held senior administrative roles including Assistant Dean, Health Research Methodology graduate program and Interim Chair, Department of CE&B. Dr. Bennett has received Career Scientist awards from the Ontario Ministry of Health and Long-term Care, the Ontario Mental Health Foundation and the MacArthur Foundation and has been a member of national advisory boards including the Science Advisory Board of the Mental Health Commission of Canada, and of the CIHR Institute of Neurosciences, Mental Health and Addiction.
Her research expertise centres on research synthesis, knowledge translation and exchange, the design and testing of knowledge implementation interventions and the evaluation of mental health programmes/services, and has been funded by CIHR, SSHRC, OMHF and provincial government ministries including the Ministry of Education and the Ministry of Child and Youth Services.
---
Current Activities
Suicide Prevention in Canadian Youth: Options and Evidence
Improving the Mental Health of Canadian Children and Adolescents: A Research Synthesis
A Systematic Review of the Quality and Implementability of Practice Guidelines in Child and Youth Mental Health
Towards Evidence-informed Integration of Internet-based Child and Adolescent Mental Health Interventions into Family Health Teams:  A Knowledge Synthesis
---
Publications
Salvo N, Bennett KJ, Cheung A, Chen Y, Rice M, Rush B, Bullock H, et al. Prevention of Substance Use in Children/Adolescents with Mental Disorders: A Systematic Review. Journal of the Canadian Academy of Child and Adolescent Psychiatry 2012; 21(4): 245-252.
Bennett KJ, Manassis K, Cheung A, Walter S, Wilansky-Traynor P, et al. Cognitive Behavioural Therapy Age Effects in Adolescent Anxiety: An Individual Patient Data Meta-analysis. Depression & Anxiety 2013; 30: 829-841.
Bennett KJ, Rhodes AE, Duda S, Cheung AH, Manassis K, Links P, et al. A Youth Suicide Prevention Plan for Canada: A Systematic Review of Reviews. (Under review).
For further publications click here.
---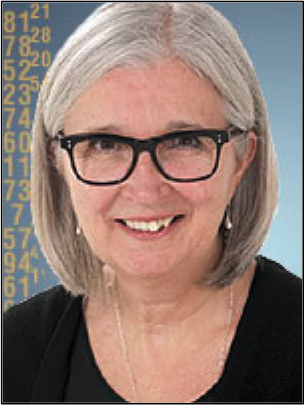 ---
Contact Kathryn
Research Interests
Child and youth mental health
Knowledge Translation and Exchange
Knowledge implementation tools and interventions
---
Education, Memberships & Certifications
M.Sc., McMaster University
Ph.D., Waterloo
---
---