Kathy Georgiades
---
Dr. Georgiades' program of research seeks to quantify and reduce inequities in mental health and academic achievement among vulnerable populations, particularly immigrant and refugee children/adolescents. Her research examines how individual and contextual level influences (i.e., family, school and community) independently and conjointly contribute to inequities early in the life course. Through this line of research, she hopes to identify modifiable variables at the individual and contextual level that can serve as potential targets for prevention and intervention programs and ultimately contribute to the development and evaluation of such programs.
Dr. Georgiades holds a New Investigator Award from the Canadian Institutes of Health Research and the David R. (Dan) Offord Chair in Child Studies.
---
Current Activities
Hamilton Youth Study– a study of 1,450 recent immigrant, longer-term immigrant and non-immigrant students Hamilton
2014 Ontario Child Health Study – examining the mental health and functioning of 10,530 children in families and neighbourhoods across Ontario
2014 Ontario Child Health Study School Mental Health Surveys – a component of the larger 2014 OCHS that will enlist schools across Ontario to study school-level influences on student mental health
---
Publications
Georgiades, K., Boyle, M. H., & Fife, K. A. (2013). Emotional and Behavioral Problems among Adolescent Students: The Role of Immigrant, Racial/Ethnic Congruence and Belongingness in Schools. Journal of Youth and Adolescence, 42(9), 1473-1492.
Kessler, R.C., Avenevoli, S., Costello, E. J., Georgiades, K.., Green, J.G., Gruber, M. J., He, J-P., Koretz, D., McLaughlin, K. A., Petukhova, M., Sampson, N. A., Zaslavsky, A.M., & Merikangas, K. R. (2012). Prevalence, persistence, and socio-demographic correlates of DSM-IV disorders in the National Comorbidity Survey Replication Adolescent Supplement. Archives of General Psychiatry, 69(4), 372-380.
Georgiades, K., Boyle, M. H., & Duku, E. (2007). Contextual influences on children's mental health and school performance: The moderating effects of family immigrant status. Child Development, 78(5), 1572-1591.
For further publications click here.
---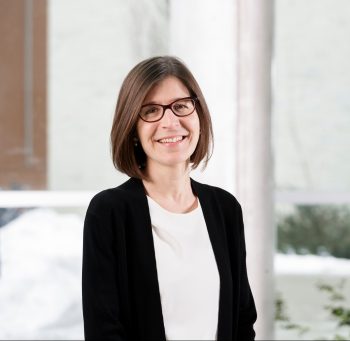 ---
Contact Kathy
Research Interests
Inequities in child and adolescent health
Children and adolescents from immigrant and racial/ethnic backgrounds
Contextual influences (family, school, community) on child and adolescent health
---
Education, Memberships & Certifications
Ph.D., University of Oregon
M.Sc., University of Oregon
B.A., Brock University
---
---