Magdalena Janus
---
Dr. Magdalena Janus earned a Ph.D. in behavioural sciences from Cambridge University. Her doctoral research involved studying the nature of relationships among young human and non-human primates. Subsequently, she was a post-doctoral fellow and research associate at the Hospital for Sick Children in Toronto, before joining the McMaster faculty in 2002. Since joining the Offord Centre for Child Studies at McMaster University in 1997, Dr. Janus, together with the late Dr. Dan Offord, has been involved in a community-linked project (School Readiness to Learn Project) developing a measure of children's readiness to learn at school entry, called the Early Development Instrument (EDI). The focus of this research is to provide communities with the information that will inform them about the state of early childhood development and provide a tool for mobilization of resources. Magdalena and her team have now supported the implementation of the EDI for over 1,000,000 children in Canada, and its adaptation in over a dozen international sites, including developed as well as developing countries, e.g., Australia, USA, Sweden, Brazil, Peru, and Jordan. Magdalena's research interests include indicators of early child development and their correlates in population and international contexts, social determinants of children's health, transition to school, with a particular emphasis on children with special needs. She regularly serves as a consultant with various national and international organizations, including the World Bank, WHO, and UNICEF, on the measurement and indicators of early child development.
---
Current Activities
Monitoring of child development at school entry with the Early Development Instrument (EDI) – measuring five core areas of early child development known to be good predictors of adult health, education and social outcomes
Pan-Canadian Examination of Social Determinants of Children's Developmental Health - examining the association between developmental health outcomes and socioeconomic and demographic variables according to local geographic areas where children spent their early years
Fit for School, Fit for Life-Child Health and School Readiness – investigating association between BMI and other health and developmental trajectories (e.g. physical activity, sedentary behaviours, sleep, nutritional risk, etc.) and emotion regulation trajectories in early childhood and school readiness at school entry
Forum for Early Child Development Monitoring - is a Canada-wide network of researchers, practitioners and organizations building a comprehensive, population-based early child development monitoring system
2014 Ontario Child Health Study – examining the mental health and functioning of 10,530 children in families and neighbourhoods across Ontario
2014 Ontario Child Health Study School Mental Health Surveys – a component of the larger 2014 OCHS that will enlist schools across Ontario to study school-level influences on student mental health
---
Publications
Janus, M., Enns, J., Forer, B., Raos, R., Gaskin, A., Webb, S., … & Guhn, M. (2018). A Pan-Canadian data resource for monitoring child developmental health: The Canadian Neighbourhoods Early Child Development (CanNECD) database. International Journal of Population Data Science, 3, 1-11.
O'Leary, J. D., Janus, M., Duku, E., Wijeysundera, D. N., To, T., Ping, L.,… & Crawford, M. W. (2018). Influence of surgical procedures and general anesthesia on child development before primary school entry among matched sibling pairs. JAMA Pediatrics, e1-e8.
Janus, M., Zeraatkar, D., Duku, E., & Bennett, T. (2018). Validation of the Early Development Instrument for children with special health needs. Journal of Paediatrics and Child Health, 1-7.
For further publications click here.
---
Additional Information
---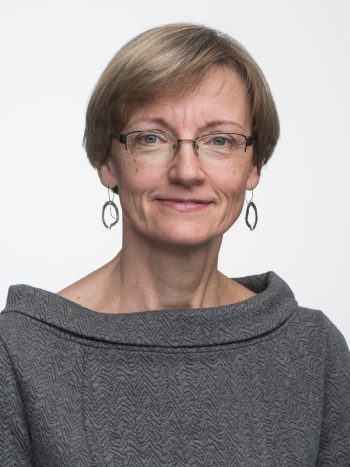 ---
Contact Magdalena
Email:

Research Interests
Population-level measurement of children's developmental health at school entry: methodology, outcomes and correlates
Individual, neighbourhood, community and policy impact on children's development
Transition to school for children with special needs
---
Education, Memberships & Certifications
Ph.D., University of Cambridge
M.Sc., Jagiellonian University
---
---