Melissa Kimber
Assistant Professor, Psychiatry & Behavioural Neurosciences
Associate Member, Health Research Methods, Evidence & Impact
Member of McMaster Integrative Neuroscience Discovery & Study (MiNDS) Program
---
Dr. Kimber received her PhD (2015) in Health Research Methodology (Population and Public Health Specialization) from the Department of Health Research Methods, Evidence, & Impact (formerly the Department of Clinical Epidemiology & Biostatistics) at McMaster University and recently completed Women's Health Scholar and CIHR-funded postdoctoral fellowships at the Offord Centre for Child Studies under the mentorship of Dr. Harriet MacMillan. Informed by clinical and research training and experience, Dr. Kimber's program of work examines the independent and intersecting antecedents, correlates, and outcomes of child maltreatment and mental disorders among children and adolescents; with a special interest in eating disorders, emotional abuse, emotional neglect, children's exposure to intimate partner violence, the developmental and contextual influences of these experiences, as well as the implementation and evaluation of preventative interventions. Dr. Kimber is also interested in how the experiences of child maltreatment and mental disorders differ across children and adolescents who identify with various gender identities, as well as the extent to which these experiences differ between Indigenous and non-Indigenous (e.g. 1st generation, 2nd generation, and multi-generation Canadian) children and adolescents. A third and complementary area of focus is identifying and evaluating the extent to which front-line practitioners implement evidence-based interventions for child maltreatment, as well as child and adolescent metal disorders in their every-day practice.
---
Current Activities
Medical Education on Family Violence Project - This study is part of a project called VEGA (Violence Evidence Guidance Action), the goal of which is to develop evidence-based guidance and a curriculum to assist health and social service providers in responding to family violence. The primary goal of this project is to inform the VEGA project of the shortcomings, challenges and implementation issues of family violence education in medical schools from the perspective of the medical students
2014 Ontario Child Health Study and School Mental Health Surveys – a large-scale epidemiological study of child and adolescent well-being
Youth-DEPth (Youth Disordered Eating Prevention) Project – a pilot project examining the acceptability and feasibility of an emotion processing intervention to reduce the onset of eating disorders among adolescents
---
Publications
Kimber, M., MacMillan, H. (2017). Child psychological abuse. Pediatrics in Review, 38 (10), 495-498. doi: 10.1542/pir.2016-0224.
Kimber, M., Adham, S., Gill, S., McTavish, J., MacMillan, H. (2018). The Association between Child Exposure to Intimate Partner Violence (IPV) and Perpetration of IPV in Adulthood - A Systematic Review. Child Abuse & Neglect, 76, 273-286. doi: 10.1016/j.chiabu.2017.11.007
Kimber, M., McTavish, J., Couturier, J., Boven, A., Gill, S., Dimitropoulos, G., MacMillan, H. (2017). Consequences of childhood emotional abuse, emotional neglect and exposure to intimate partner violence for eating disorders: A systematic critical review. BMC Psychology. doi: 10.1186/s40359-017-0202-3
For further publications click here.
---
Additional Information
Website: melissakimber.ca
---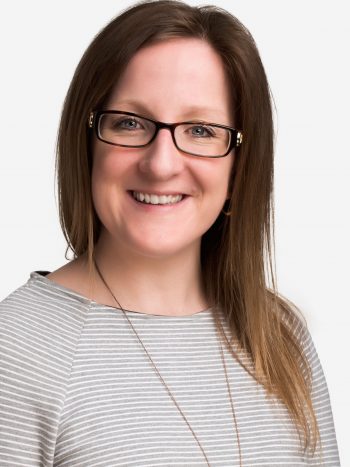 ---
Contact Melissa
Email:

Research Interests
Epidemiology and prevention of child maltreatment, its recurrence and negative outcomes
Children and adolescents with gender-diverse, migrant and Indigenous backgrounds
Epidemiology and prevention of mental illness among children and adolescents
Mixed methods research
---
Education, Memberships & Certifications
PhD, McMaster University
MSW, York University
Grad. Diploma Health Services & Policy Research, York University
BSW, McMaster University
BA, McMaster University
Member, Eating Disorders Research Society
Registered Social Worker, OCSWSSW
---
---