Noam Soreni
žAssociate Professor, Psychiatry & Behavioural Neurosciences
---
Dr. Soreni's clinical and research work focuses on the cognition and neurobiology of pediatric Obsessive-Compulsive Disorder (OCD) and pediatric Hoarding Disorder. As a member of the Anxiety Treatment and Research Center, he leads the pediatric OCD consultation team, an early intervention initiative. Dr. Soreni's current research interests include neuromodulation interventions for adult and pediatric OCD, as well as family accommodation in youth and adults with OCD and hoarding. Together with Dr. M. Kimber and Dr. S. Harms, Dr. Soreni has led an innovative attempt to provide psychological first aid to address COVID-19 related stress. Dr. Soreni's research has been funded by OMHF, OBI, CIHR and HAHSO.
---
Publications
Soreni, N., Cameron, D. H., Streiner, D. L., Rowa, K., & McCabe, R. E. (2019). Seasonality Patterns of Internet Searches on Mental Health: Exploratory Infodemiology Study. JMIR Mental Health, 6(4), e12974. https://doi.org/10.2196/12974
Turna, J., Grosman Kaplan, K., Patterson, B., Bercik, P., Anglin, R., Soreni, N., & Van Ameringen, M. (2019). Higher prevalence of irritable bowel syndrome and greater gastrointestinal symptoms in obsessive-compulsive disorder. Journal of Psychiatric Research, 118. https://doi.org/10.1016/j.jpsychires.2019.08.004
Soreni, N., Cameron, D., Vorstenbosch, V., Duku, E., Rowa, K., Swinson, R., Bullard, C., & McCabe, R. (2018). Psychometric Evaluation of a Revised Scoring Approach for the Children's Saving Inventory in a Canadian Sample of Youth With Obsessive–Compulsive Disorder. Child Psychiatry and Human Development. https://doi.org/10.1007/s10578-018-0811-y
Soreni, N. (2020). Phenomenology of childhood hoarding. Children Australia, 45(3), 138–144.

Soreni, N., Streiner, D., McCabe, R., Bullard, C., Swinson, R., Greco, A., Pires, P., & Szatmari, P. (2014). Dimensions of Perfectionism in Children and Adolescents with Obsessive-compulsive Disorder. Journal of the Canadian Academy of Child and Adolescent Psychiatry = Journal de l'Academie Canadienne de Psychiatrie de l'enfant et de l'adolescent, 23(2), 136–143.


van den Heuvel, O. A., Boedhoe, P. S. W., Bertolin, S., Bruin, W. B., Francks, C., Ivanov, I., Jahanshad, N., Kong, X.-Z., Kwon, J. S., O'Neill, J., Paus, T., Patel, Y., Piras, F., Schmaal, L., Soriano-Mas, C., Spalletta, G., van Wingen, G. A., Yun, J.-Y., Vriend, C., … Stein, D. J. (2020). An overview of the first 5

 

years of the ENIGMA obsessive-compulsive disorder working  group: The power of worldwide collaboration. Human Brain Mapping. https://doi.org/10.1002/hbm.24972
For further publications click here.
---
Additional Information
---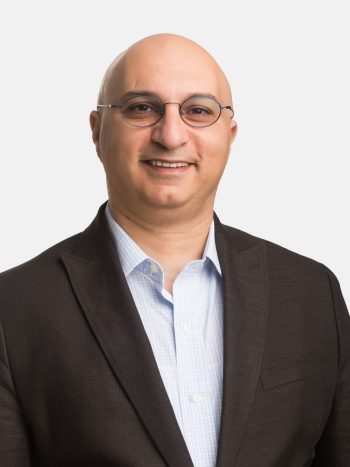 ---
Contact Noam
Research Interests
Obsessive-Compulsive Disorder
Brain imaging
---
Education, Memberships & Certifications
M.D., Hebrew University of Jerusalem
Child Psychiatry residency, University of Tel Aviv
---
---