Roberto Sassi
Associate Professor, Department of Psychiatry
Attending Psychiatrist, Medical Director, Ambulatory Services, Child and Youth Mental Health Program
---
Dr. Sassi is an Associate Professor in the Department of Psychiatry & Behavioural Neurosciences and an attending psychiatrist at the Child Psychiatry division and at the Mood Disorders Outpatient Program, St. Joseph's Healthcare Hamilton.
His medical training was completed in Sao Paulo, followed by residencies in adult psychiatry in Sao Paulo and in both adult and child & adolescent psychiatry at Harvard University. Dr. Sassi also completed a postdoctoral fellowship in neuroimaging at the Western Psychiatric Institute and Clinic in Pittsburgh, working on magnetic resonance imaging (MRI) investigations on bipolar disorder.
Dr. Sassi's research interests include: understanding the neurobiological mechanisms of mood disorders in children and adolescents and possible early interventions in these populations; and the multigenerational transmission of risk for psychopathology, specifically with a focus on the interplay of environmental and genetic factors.
---
Publications
Cudney, L.E., Sassi, R.B., Behr, G.A., Streiner, D.L., Minuzzi, L., Moreira, J.C. & Frey, B.N. (2014). Alterations in circadian rhythms are associated with increased lipid peroxidation in females with bipolar disorder.Int J Neuropsychopharmacol, 17(5), 715-22.
Sassi, R.B. (2010). Potential biomarkers of pediatric depression and obsessive-compulsive disorder? J Am Acad Child Adolesc Psychiatry, 49(9), 861-2.
Monkul, E.S., Hatch, J.P., Sassi, R.B., Axelson, D., Brambilla, P., Nicoletti, M.A., Keshevan, M.S., Ryan, N.D., Birmaher, B., & Soares, J.C. (2008). MRI study of the cerebellum in young bipolar patients. Prog Neuropsychopharmacol Biol Psychiatry, 32(3):613-9.
For further publications click here.
---
Additional Information
---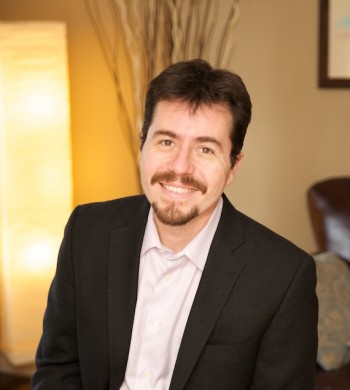 ---
Contact Roberto
Email:

Research Interests
Mood disorders
Pharmacology
Neuroimaging
---
Education, Memberships & Certifications
M.D., Universidade de Sao Paulo
Ph.D., Universidade de Sao Paulo
---
---