Ryan Van Lieshout
Canada Research Chair in the Perinatal Programming of Mental Disorders
Associate Professor, Department of Psychiatry and Behavioural Neurosciences, McMaster University
Core Member, Offord Centre for Child Studies
Director, MD/PhD Program
Associate Member, Department of Clinical Epidemiology and Biostatistics
---
Dr. Van Lieshout is interested in the developmental origins of health and disease and does research that examines the impact of adverse prenatal exposures on offspring brain development and in particular psychiatric and cognitive problems across the lifespan. He is particularly interested in the impact maternal perinatal psychopathology (e.g., postpartum depression) has on offspring neurodevelopment, and in developing interventions to help prevent the intergenerational transmission of depression and other psychiatric disorders.
He is also interested in the impact of mothers' weight and weight gain during pregnancy on offspring brain development, as well as the mental health consequences of being born at extremely low birth weight.
Dr. Van Lieshout also holds the Albert Einstein/Irving Zucker Chair in Neuroscience.
---
Current Activities
Examining the impact the treatment of women with postpartum with cognitive behavioural therapy on offspring neurodevelopment
Examining the impact of a maternal pregnancy nutrition and exercise intervention on the neurodevelopment of offspring
Examining the mental and physical health outcomes of extremely low birth weight survivors in adulthood
---
Publications
Van Lieshout RJ, Layton H, Rangan M, Ferro MA, Brown JSL, Bieling PJ. Treating Postpartum Depression With 1-Day Cognitive Behavioural Therapy-Based Workshops. J Obstet Gynaecol Can. 2019 May;41(5):591-592. doi: 10.1016/j.jogc.2019.02.018. Epub 2019 Mar 9. PubMed PMID: 30862440.
Krzeczkowski J, Lau A, Fitzpatrick J, Tamana S, Smithson L, de Souza R, Lefebvre D, Becker AB, Subbarao P, Garvey S, Pei , Sears MR, Mandhane PJ, Van Lieshout RJ. Maternal pre-pregnancy adiposity, gestational diabetes, and offspring behaviour problems at two years of age. Maternal and Child Health Journal. 2019;23: 746-755.
Van Lieshout RJ, Favotto L, Krzeczkowski JE, Savoy CD, Boyle MH, Saigal S, Schmidt LA. Impact of extremely low birth weight status on risk and resilience for depression and anxiety in adulthood. Journal of Child Psychology and Psychiatry. 2018; 59: 596-603.
Van Lieshout RJ, Ferro MA, Schmidt LA, Boyle MH, Saigal S, Morrison KM, Mathewson KJ. Trajectories of psychopathology in extremely low birth weight survivors from early adolescence to adulthood: a 20-year longitudinal study. Journal of Child Psychology and Psychiatry. 2018; 59: 1192-1200.
For further publications click here.
---
Additional Information
---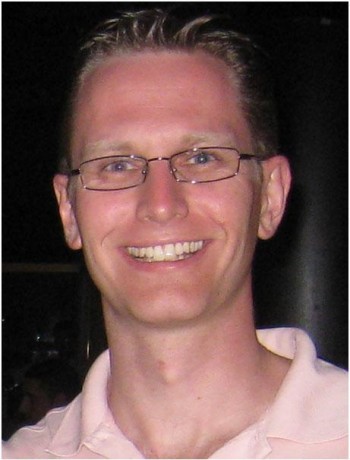 ---
Contact Ryan
Research Interests
perinatal mental health problems in mothers (e.g., postpartum depression) and their impact on offspring
methods of increasing treatment access by women with postpartum depression
obesity, pregnancy effects on babies' development
extreme low birth weight and subsequent health effects
---
Education, Memberships & Certifications
PhD, Health Research Methodology Program, McMaster University
Advanced Interpersonal Psychotherapy Training, McMaster University
F.R.C.P.(C). (Psychiatry),Psychiatry Residency Training Program, McMaster University
M.D., Doctorate in Medicine, University of Ottawa
B.Sc (Hons), Honours Biology and Psychology, McMaster University
---
---