Soyeon Kim
Post-Doctoral Fellow, Department of Psychiatry and Behavioural Neurosciences
---
I am a post-doctoral fellow with the Offord Centre for Child Studies working with Drs. Katholiki Georgiades and Michael Boyle. I received my PhD in June 2015 in Developmental Psychology and education from the University of Toronto, working under the supervision of Dr. Rosemary Tannock. My dissertation research examined the perceptual and cognitive mechanisms underlying ADHD symptoms using neuroimaging and psychophysical paradigms. Before my PhD, I was trained and worked as a child clinical psychologist. Now, I intend to integrate contextual influences on mental health such as effects of family, schools, and neighbourhood. Specifically, I am interested in quantifying the impact of Cyber-bullying victimization (CV) on mental health and testing for the moderating influence of sex. In addition, I seek to investigate school and neighborhood context that can exert direct/indirect influences on the risk for adverse exposures such as CV. I aim to identify modifiable predictors in schools and neighbourhood to provide leverage for programs to reduce CV exposure and its consequences. My ultimate goal is to become a clinical epidemiologist who bridges the fields of experimental neuroscience to gain broader understanding of the determinants of mental health.
---
Current Activities
Quantify the impact of cyberbullying victimization (CV) on adolescent mental disorders, substance use and suicidal ideation
Identify modifiable factors within school context associated with CV that can serve as targets for preventative interventions.
---
Publications
Kim S, Al-Haj M., Chen S., Fuller S., Jain U., Carrasco M., Tannock R. (2014) Colour Vision in ADHD: Part 1. Testing the Retinal Dopaminergic Hypothesis, Behavioral and Brain Functions, 38(10).
Kim S, Al-Haj M., Fuller S., Chen S., Jain U., Carrasco M., Tannock R. (2014) Colour Vision in ADHD: Part 2. Does Attention Influence Colour Perception? Behavioral and Brain Functions, 39(10).
Kim S, Liu Z, Glizer D, Tannock R, Woltering S (2014). Adult ADHD and Working Memory: Neural Evidence of Impaired Visual Encoding, Clinical Neurophysiology, 125 (8), 1596-1603.
For further publications click here.
---
Additional Information
---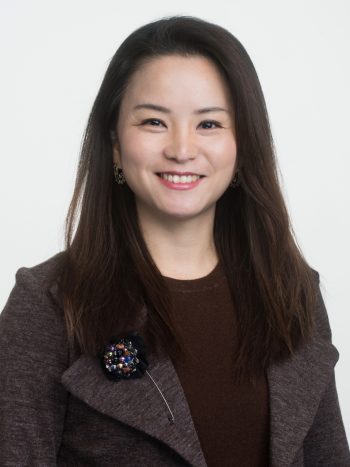 ---
Contact Soyeon
Research Interests
Cyber-victimization
Internet overuse
Mental health, Perception, Cognition, ADHD
---
Education, Memberships & Certifications
Ph.D, Developmental Psychology and Education, University of Toronto
M.Ed, Developmental Psychology and Education, University of Toronto
M.A., Clinical Psychology, Yonsei University, Seoul, Korea
B.A., Psychology, Korea University, Seoul, Korea
L.C.P (South Korea)
---
---