Stelios Georgiades
Assistant Professor, Psychiatry & Behavioural  Neurosciences
Co-founder, Instructor, Child Health Specialization, Bachelor of Health Sciences
Founder, Co-Director, MacART (McMaster Autism Research Team)
---
Dr. Georgiades' research program examines developmental trajectories as well as the clinical and biological heterogeneity of Neurodevelopmental disorders, with a particular emphasis on autism spectrum disorder (ASD). Dr. Georgiades is a Co-Principal Investigator for the Province of Ontario Neurodevelopmental (POND) Network, an Ontario-wide research program that brings together a multidisciplinary team of scientists, clinicians, and community stakeholders who share the goal of improving the long-term outcomes for children with Neurodevelopmental disorders. Dr. Georgiades is also a Co-Investigator for Pathways, a Canada-wide longitudinal study of children/youth with ASD. As Co-Director of MacART, an emerging partnership between McMaster University and McMaster Children's Hospital aiming to bridge the research-to-practice gap in ASD, Dr. Georgiades is leading the development of an ASD Research Protocol at the ASD clinic in McMaster Children's Hospital. This will serve as a model for integrating ASD research into clinical practice that can be adopted beyond Hamilton. Dr. Georgiades is also examining the association between socioeconomic status (SES) and health inequalities in the Ontario Autism Intervention Program.
In addition to his program of research, Dr. Georgiades serves as an Expert Scientist on the Ontario Government's ASD Clinical Expert Committee and the federal Working Group for the Canadian Autism Partnership.
---
Current Activities
---
Publications
Georgiades, S., Bishop, S. L., & Frazier, T. (2017). Editorial Perspective: Longitudinal research in autism–introducing the concept of 'chronogeneity'. Journal of Child Psychology and Psychiatry, 58(5), 634-636.
Szatmari, P., Georgiades, S., Duku, E., Bennett, T. A., Bryson, S., Fombonne, E., ... & Volden, J. (2015). Developmental trajectories of symptom severity and adaptive functioning in an inception cohort of preschool children with autism spectrum disorder. JAMA Psychiatry, 72(3), 276-283.
Georgiades, S., Boyle, M., Szatmari, P., Hanna, S., Duku, E., Zwaigenbaum, L., ... & Pathways in ASD Study Team. (2014). Modeling the phenotypic architecture of autism symptoms from time of diagnosis to age 6. J. Autism Dev. Disord, 44(12), 3045-3055.
Georgiades, S., Szatmari, P., Zwaigenbaum, L., . . . et al. (2013). A Prospective Study of Autistic-like Traits in Unaffected Siblings of Probands with Autism Spectrum Disorder. JAMA Archives of General Psychiatry, 70(1):42-48 doi:10.1001/2013
For further publications click here.
---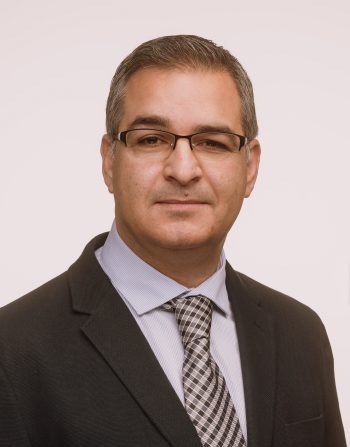 ---
Contact Stelios
Email:

Research Interests
Autism spectrum disorders
Neurodevelopmental Disorders
Health Inequalities
Epidemiology and Biostatistics
Longitudinal modeling and measurement issues in child psychopathology
Developmental trajectories of children with Autism Spectrum Disorder
---
Education, Memberships & Certifications
B.A., Brock University
M.A., University of Oregon
Ph.D., McMaster University
---
---