Susan Jack
Professor, McMaster University School of Nursing
Core Member, Offord Centre for Child Studies
Associate Member, Department of Health Research Methods, Evidence, and Impact
---
Dr. Jack conducts research on community interventions to prevent family violence and on the use of home visits by public health nurses to promote healthy child and family development. With Dr. Harriet McMillan, Dr. Jack was instrumental in introducing the Nurse-Family Partnership Home Visitation Program (NFP) to Canada. In Canada, she has led the first qualitative acceptability evaluation of the NFP, which was piloted in Hamilton in 2008. She is currently a co-principal investigator on the randomized controlled trial (RCT) to evaluate the effectiveness of the NFP compared to usual services in British Columbia, and leading the process evaluation to examine how the NFP is implemented and delivered by public health agencies in that province. In the US, Dr. Jack led the development of a nursing education program and intervention to identify and respond to low-income first-time mothers enrolled in the NFP exposed to intimate partner violence. This intervention is currently being evaluated in a U.S. multi-site RCT.
Dr. Jack also studies knowledge translation in the fields of child welfare, public health and violence against women. She currently teaches graduate-level courses in both mixed methods research and qualitative health research methods.
---
Current Activities
---
Publications
Jack, S.M., Boyle, M., McKee, C., Ford-Gilboe, M., Scribano, P., Davidov, D., Wathen, C.N.,McNaughton, D., O'Brien, R., Johnston, C., Gasbarro, M., Tanaka, M., Kimber, M., Coben, J., Olds, D.L., & MacMillan, H.L. (2019). Effect of addition of an intimate partner violence intervention to a nurse home visitation program on maternal quality of life: a randomized clinical trial.JAMA,321(16), 1576-1585.
Jack, S.M. (2019). Nursing leadership in qualitative health research (Editorial). Professioni Infermieristiche, 72(1), 3-4.
Luciani M., Jack S.M., Campbell K., Orr E., Durepos P., Lin L., Strachan P., & Di Mauro S. (2019). An introduction to qualitative health research. Professioni Infermieristiche, 72(1), 60-68.
Jack, S.M., Ford-Gilboe, M., Davidov, D., & MacMillan, H.L. (2017). Identification and assessment of intimate partner violence in nurse home visitation. Journal of Clinical Nursing, 26, 15/16:2215-2228. doi:10.1111/jocn.13392
Jack, S.M., Catherine, N., Gonzalez, A., MacMillan, H.L., Sheehan, D., Waddell C for the BCHCP Scientific Team. (2015). Adapting, piloting and evaluating complex public health interventions: Lessons learned from Nurse-Family Partnership. Health Promotion and Chronic Disease Prevention in Canada, 35, (8/9), 151-159.
Jack, S.M., Sheehan, D., Gonzalez, A., MacMillan, H.L., Catherine, N., Waddell, C. for the BCHCP Process Evaluation Research Team (2015). British Columbia Healthy Connections project process evaluation: A mixed methods protocol to describe the implementation and delivery of the Nurse-Family Partnership in Canada. BMC Nursing, 14:47. DOI:10.1186/s12912-015-0097-3
Jack, S.M., Ford-Gilboe, M., Wathen C.N., Davidov, D.M., McNaughton, D.B., Coben, J.H., Olds, D.L., MacMillan, H.L. for the NFP IPV Research Team (2012). Development of a nurse home visitation intervention for intimate partner violence. BMC Health Services Research, 12: 50.
Jack, S.M., Dobbins, M., Sword, W., Novotna, G., Brooks, S., Lipman E.L., & Niccols, A. (2011) Evidence- informed decision-making by professionals working in addiction agencies serving women: a descriptive qualitative study. Substance Abuse Treatment, Prevention and Policy, 6:29.
Jack, S. M. (2010). A public health approach for addressing child maltreatment in Canada. Chronic Diseases in Canada, 31(1), 39-44.
For further publications click here.
---
Additional Information
---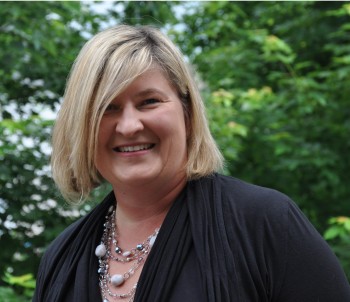 ---
Contact Susan
Research Interests
family violence — prevention; family consequences
knowledge transfer and exchange
community, public health and nursing interventions
---
Education, Memberships & Certifications
Ph.D., McMaster University
BScN, University of Alberta
---
---