Study Information
The Pathways in ASD study is a longitudinal study designed to describe the developmental pathways in children with ASD and to identify factors related to the social, communication, and behavioural outcomes. The project began in 2004 (Phase I) and is currently nearing the end of Phase II. Phase I data was collected at 4 time points from 4 months after the time of diagnosis (ages 2-4) to age 6 (grade 1). Phase II data started from grade 2 and be collected up to grade 6 (4 time points in between). There are 5 sites across Canada that are part of the study (Halifax, Montreal, Hamilton, Edmonton, Vancouver).
The type of data collected from the children and families include questionnaire that capture parental stress and coping methods, services/interventions children receive, and symptom/behaviours (sleep, diet), and direct assessments that measure cognitive ability, and capture behavioural observations.
The Pathways in ASD study team have plans to continue the study into Phase III, investigating the developmental health of children with ASD as they enter the adolescent years.
The Pathways in ASD study is the largest of its kind in the world. Findings from this study will create a lasting legacy for all children with ASD and will strengthen Canada's position in the forefront of ASD research internationally.
---
Funding & Support
Canadian Institutes of Health Research (CIHR); Autism Speaks; Government of British Columbia; Alberta Heritage Foundation for Medical Research; Sinneave Family Foundation; Mr. John Mayberry
---
Team Members
Principal Investigators – Dr. Peter Szatmari, Dr. Susan Bryson, Dr. Eric Fombonne
Co-Investigators – Dr. Pat Mirenda, Dr. Lonnie Zwaigenbaum, Dr. Joanne Volden, Dr. Charlotte Waddell, Dr. Wendy Roberts, Dr. Tracy Vaillancourt, Dr. Mayada Elsabbagh, Dr. Isabel Smith
Local Co-Investigators – Dr. Terry Bennett, Dr. Stelios Georgiades
Study Coordinator – Mike Chalupka
Primary Contact: Mike Chalupka, Pathways to Better Outcomes Study Coordinator at 905-525-9140 x 21369,
---
External Links
---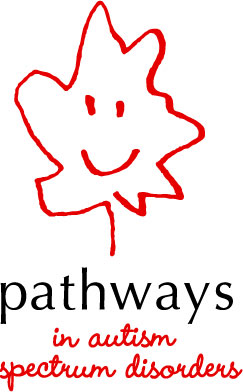 ---
Study Period: April 1, 2004 and on-going
---
---