Study Information
Some young children have emotions and behaviours that are challenging or problematic for families (often referred to as "the terrible twos and beyond"). Children may have temper tantrums because they are feeling upset and frustrated, or they may "act out" in other ways.  Dr. Teresa Bennett and her team are conducting a research study to test whether a program called the "Family Check-Up" can help decrease challenging behaviours and emotions in young children.  The Family Check-Up has helped thousands of families in the United States, but it has not yet been tested in Canada and we want to know if it will also help Canadian families.
Recruitment for Making the Race Fair is now complete and we will finish all study visits by late spring 2020.  Once all study visits are completed, we will start looking at the data to see how the Family Check-Up worked for families in Canada!
If you are interested in learning more about the study, please contact the study coordinator, Julie Gross (, (905) 525-9140, ex. 27066).
Making The Race Fair from Hamilton Health Sciences on Vimeo.
---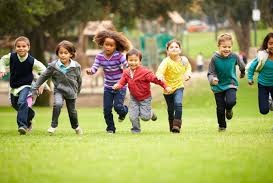 ---
---