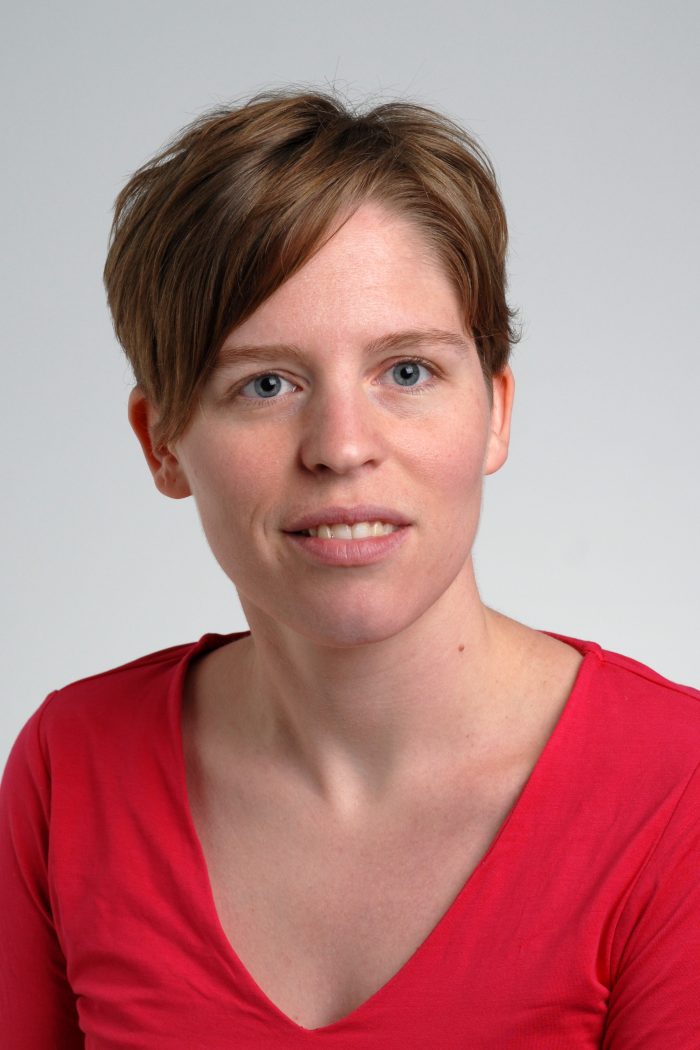 Dr. Jill McTavish is a postdoctoral fellow in the Department of Psychiatry and Behavioural Neurosciences, supervised by Dr. Harriet MacMillan. She received her Ph.D. from the Faculty of Information & Media Studies at Western University in 2013. Dr. McTavish's doctoral work focused on people's conceptions of healthy eating and how these conceptions relate to prevailing discourses that ask citizens to take personal responsibility for their health. Dr. McTavish has worked as an information professional in a hospital setting, where she conducted mediated searches (including systematic reviews) for allied health professionals.
Tell us about your research at the Offord Centre in layman terms.
Dr. McTavish: I've been supporting the work of Dr. Harriet MacMillan who is creating educational resources for recognizing and responding safely to people who have experienced family violence. In order to ensure the educational resources are evidence-based, the project started off with systematic reviews in order to determine interventions that were effective (e.g., What are the effects of psychological/counseling interventions for children exposed to child maltreatment?). Following the evaluation of these systematic reviews by an expert panel, we developed guidance statements (e.g., Consider cognitive behavioural therapy with a trauma focus for children,age 2 and older, who have experienced sexual abuse and have post-traumatic stress disorder symptoms). However, the educational resources go beyond guidance and offer providers scripts, "how-to" videos, and other strategies to recognize and respond safely to people who have experienced family violence. Even though it is not my own research, the project is very important to me.
Why is this an important area to research?
Dr. McTavish: The project itself is funded by the Public Health Agency of Canada (PHAC). The reason the project was funded is because PHAC became aware that healthcare and social service providers weren't receiving much, if any training on how to recognize family violence and what a safe, initial response would be. This project was formed in a response to the needs of healthcare and social service providers.
What are the potential implications of your research?
Dr. McTavish: Hopefully, this project will result in healthcare and social service providers feeling more prepared and confident in their ability to have appropriate and helpful interactions with people who have experienced family violence. Ultimately we hope that this project will lead to clients' increased sense of perceived safety when engaging with healthcare and social service providers, but that's still a bit down the road. First, we need to know that healthcare and social service providers find the educational resources helpful. Ultimately, what we want is for people experiencing family violence to have better interactions in healthcare and social service organizations and to feel heard and supported.
How has the Offord Centre helped support you as a Postdoc?
Dr. McTavish: The Offord Centre is amazing, especially my supervisor Dr. Harriet MacMillan. There have been so many opportunities that I've had being a postdoctoral fellow here. I got to be a Technical Advisor for the World Health Organization. I was able to support guideline development processes. I've been supported in conducting research, attending conferences and writing publications that are important to me. I think it's wonderful to work here with people who are seen as leaders in the field. It's lovely to see that government employees can feel comfortable approaching leaders at the Offord Centre about questions of importance to them. It's been a really great learning opportunity.
How did you feel when your first research paper was published as part of your position at the Offord Centre?
Dr. McTavish: The first paper I published for my postdoctoral fellowship was very interesting, because it was about mandatory reporting. Mandatory reporting is a very controversial topic amongst healthcare and social service providers. The reason we wrote this paper is because we have a national advisory committee that notified us that of a lot of their members were struggling with this process. We conducted a review on this topic to see the effectiveness of mandatory reporting and we couldn't find any prospective research on it. From there, we asked "how are people experiencing this process?" We conducted a review of qualitative research to answer this question and concluded that people may not be experiencing it very well. Perhaps due to the contentiousness of the topic, we had 6 reviewers review the paper, which was surprising as I have never had 6 reviewers for a paper. A lot of the reviews were very positive, but a couple of the reviewers struggled with the material, because they really believe in mandatory reporting. The process for mandatory reporting could be made better and regardless we need evidence about its effectiveness (or lack of effectiveness) so that we can improve the process. It was an exciting process for me, as it was an important question about a controversial issue.
Tell us about why you chose your research area?
Dr. McTavish: I ended up in this research area almost by chance, as prior to this research I was working in a non-clinical role in a hospital, where I wasn't feeling challenged enough. I made connections with people working on this project who referred me to Dr. MacMillan. Although I had not worked in the area of family violence before, I certainly had knowledge of it as a person. I stumbled upon this opportunity and it turned out to combine all of my prior research interests, such as in health and gender studies. This is an important area of research that will lead to better care of vulnerable populations in our communities.
What is your favourite poem?
Dr. McTavish: My favourite poem is The Invitation, by Oriah, the Mountain Dreamer and I like it because it speaks to a kind of depth that we can acquire as humans. It suggests that what's important is the connection that arises from truly seeing one another, as opposed to getting caught up in material pursuits. I found it during my undergraduate education and I am still in love with it.