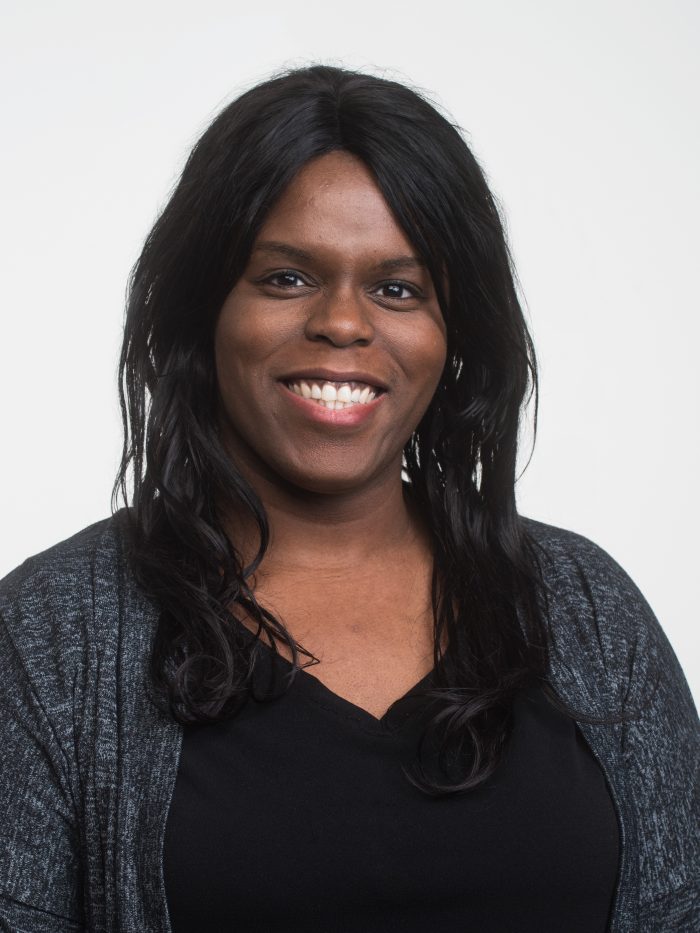 Krysta Andrews is one of our talented trainees at the Offord Centre for Child Studies. Krysta completed an Honours Bachelor of Science degree from Queen's University in Biology and received her Master's degree in Social Work at the University of Toronto with a specialization in Physical and Mental Health. As a Registered Social Worker, she has worked with children and adolescents who have experienced various forms of abuse, victims of intimate partner violence as well as youth involved in the juvenile justice system. Currently, she is in her third year of her PhD in the Neuroscience Graduate Program at McMaster University under the supervision of Dr. Andrea Gonzalez. She has been the recipient of the Ontario Graduate scholarship over the past two years supporting her research into the contextual factors influencing child executive functions and stress physiology.
Tell us about your research at the Offord Centre in layman terms.
Krysta Andrews: Much of my current research focuses on the family dynamic within the home environment. In particular, I focus on household chaos, which refers to things such as clutter, ambient noise and lack of routines; as well as parenting behaviours such as sensitivity, scaffolding etc. And I look at the effect of these factors on the executive functioning, stress physiology and socioemotional outcomes of children.
Why is this an important area to research?
Krysta Andrews: It's important because we know that rapid brain development occurs during childhood and is therefore vulnerable to the effects of environmental factors such as household chaos and parenting. In terms of stress physiology, for example, we know that chronic adversity in early childhood could dysregulate their stress response and that could lead to certain physical and mental health challenges later on. It's important to understand the magnitude of the effect of parenting and chaos on these developmental outcomes, so that we can prevent future behavioural problems or mental and physical health difficulties.
What are the potential implications of your research?
Krysta Andrews: The reason for my interest in the topic area is because we all experience forms of chaos in our lives and it can be considered fairly prevalent across North America. However, household chaos is not necessarily all bad and we need to get a better understanding of what mechanisms lead chaos to more adverse outcomes versus potentially not having a negative effect on child development at all. This may be through, for example, more organized forms of chaos. Gaining a better understanding of these factors in the home can help us to better develop certain interventions for families in the community in order to stabilize homes and improve parenting thereby improving child outcomes.
How has the Offord Centre helped support you as a trainee?
Krysta Andrews: The Offord Centre is a very unique place, where everyone is extremely welcoming, collaborative and supportive of each other. We are all genuinely interested in each other's work and so, I can always find someone to discuss my research with and get advice regarding challenges that I come across. The Offord Centre has given me a valuable support system. It has also further enhanced my interest in pursuing a career in research and inspired me to try to make important contributions to the health of children and families in the community.
Tell us about why you chose your research area?
Krysta Andrews: I completed my undergraduate studies in Biology and a Master's in Social Work, then worked as a social worker for a couple of years before coming back into research. A part of what led me back into research was working with children who had experienced some form of violence within their lives, typically within the home and perpetrated by individuals that they trusted. I also worked with adults with a history of childhood maltreatment during this time. Working alongside those individuals and families, I was seeing quite an array of effects of this trauma on their physical and mental health. I was also seeing how these effects could persist throughout the years and still be quite potent in adulthood. This made me realize that I didn't know enough about this area. I was very curious to learn and understand what the underlying mechanisms were, and how they were accounting for the thoughts and behaviours my clients were exhibiting. Given my biology background, I was also interested in the role of these adversities in the dysregulation of biological systems and their association with mental and physical health outcomes. Furthermore, the other important question was how do we prevent it? I felt that a lot of the work I was doing as a social worker was reactive rather than preventative. We see clients after they have faced trauma as opposed to preventing those things from happening in the first place. I thought this research aspect would help me better understand what those mechanisms are and how we can essentially prevent these adverse outcomes.
Who is the person or people who have most influenced your life?
Krysta Andrews: I believe there are many people who have helped me along my path. I would say that the person who has been most influential is my mom. I am very close to my mom and she has played an essential role in shaping my life. She leads her life in a very graceful way, where she is quiet, yet strong, extremely hardworking and humble. I think seeing that growing up has created this example of the person that I aspired to be, in both my personal and professional life.
When you were a kid, what did you want to be when you grew up and why?
Krysta Andrews: I wanted to be a writer. As a child I wrote "novels" and would get my friend to create illustrations for the cover and write little summaries at the back. She was also my "editor". I was always reading and writing because I just loved the idea of storytelling. I liked escaping into these different worlds and I thought it would be great to be on the other end of things as the storyteller – creating worlds that others could escape into. Although I still write a lot now, it is more academic and scientific in nature. However, I think there is still a part of me that would love to dive back into writing more fictional works.